Food-Energy-Water White Papers
Tell NSF Your Research Funding Needs
The National Science Foundation (NSF) is proposing a new program called Innovations at the Nexus of Food, Energy, and Water Systems (INFEWS) to fund fundamental research about these connections. This is a unique opportunity for the Crop Science Society of America (CSSA) to engage with NSF to recommend research-funding priorities that could advance our research needs and Science Frontiers. CSSA, in conjunction with American Society of Agronomy (ASA) and Soil Science Society of American (SSSA), is calling for white papers to help inform the NSF as they develop the research priorities for INFEWS.
Table of Contents: Quick Links
The National Science Foundation is creating a new cross-disciplinary program that could benefit the food, agricultural and natural resources sciences. Innovations at the Nexus of Food, Energy and Water Systems (INFEWS) is an NSF-wide investment of $75 million proposed in the FY2016 federal budget that aims to understand, design, and model the interconnected food, energy, and water system through an interdisciplinary research effort that incorporates all areas of science and engineering and addresses the natural, social, and human-built factors involved.
INFEWS will be the first NSF program to study the interconnected food-energy-water (FEW) nexus. The need for this program is increasingly urgent, as growing U.S. and global populations, changes in land use, and increasing geographic and seasonal variability in precipitation patterns are placing an ever-increasing stress on these critical resources. NSF, through INFEWS, is uniquely poised to focus not only on the fundamental science and engineering questions at this nexus, but to train the next generation of researchers in this interdisciplinary area.
Given present partnerships and community interest, solicitations will be issued for the first awards to be made in FY 2016. INFEWS is planned to run from 2016 – 2021. See a list of the current INFEWS-sponsored workshops.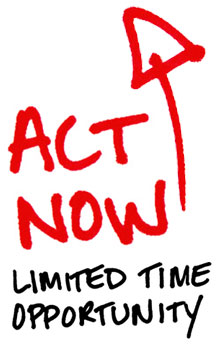 Take Advantage of an Incredible and Unique Opportunity.
Never before has our Society had an opportunity to have a program within NSF that could focus on our science and gain more research funding through the NSF. This is our opportunity to break into a research funding agency where funding that is specific to our science has not traditionally been available.
This is also a great opportunity for early career scientist to make a name for himself or herself within a premier research-funding agency.  Do not let this extraordinary opportunity pass you by.
Act Now. Your Contribution Is Critical To Your Success.
You can help develop new areas for NSF future research funding competitions by offering ideas in the form of a white paper.
These white papers will be used by the society to inform the NSF INFEWS program leaders of areas for future funding opportunities important to our sciences.
You can participate in helping to develop new areas for NSF future research funding competitions by offering ideas in the form of a white paper.  These white papers will be used by the society in an effort to inform the NSF INFEWS program leaders of areas for future funding opportunities important to our sciences.
We invite you to write a white paper about a project, critical research question, observation, theory, or modeling activity that promises to:
Advance an existing or new FEW systems scientific objective,
Contribute to fundamental understanding of the FEW system,
Facilitate the connection between science and societal needs within the FEW system.
Consider the following questions to help outline your white paper:
What are the fundamental research questions in FEW?
What are the research opportunities?
What are the knowledge and/or technology gaps?
How would you define the fundamental science and engineering research priorities in FEW systems?
Has this concept been identified as a high priority or requirement in previous studies or roadmaps?
How does this concept fit with other national and international plans and activities?
White papers that address all three components of the FEW system are especially encouraged.  A white paper can focus on a least two of the three components of the FEW system, such as the food-energy, water-food and water-energy sub-systems, however the concept must be presented within the context of the FEW system. For example, your white paper may focus on a critical research question specific to a discipline.  If so, address the research question in connection to a broad understanding of a FEW system. NSF is interested in how to work with other federal agencies. Therefore, white papers may direct actions to be taken by either NSF or other federal agencies, such as USDA and Department of Energy.
We intend to share white papers broadly with the scientific community; therefore, white papers should contain only public domain information and must not contain proprietary information.  All responses will be considered non-proprietary public information for distribution with attribution. This call for white papers is neither a Request for Proposals (RFP) nor should it be viewed as a request for pre-proposals. Rather, it is a way to collect ideas to identify problems of national interest that justify government support and can be addressed by the NSF INFEWS program.
Submitting a white paper about the Food-Energy-Water nexus will help shape and inform what types of research proposals NSF will solicit.  
White Paper Format Requirements:
Title
Author(s)
One-inch margins (8.5" x 11" page)
No more than 4 pages including figures and tables (but not including footnotes)
11-12 point font
You can view the database of submitted white papers. This is a public online forum where white papers can be downloaded and viewed freely. The forum will remain open and we have encouraged our scientists to continue to submit new white papers as they develop new ideas and opportunities about the food-energy-water nexus.