University Speaking Events
SCIENCE. POWER. POLICY.

Invite an expert from the Science Policy Office to come and speak about the effective use of science to influence policy.
---
Knowledge is power.
Government leaders and their staff in Washington, DC often lament that they do not hear enough from scientists who depend on federal funding about the importance of scientific research to the nation. The challenge is to make communicating with Washington a part of every scientist's professional and academic career. The ASA, CSSA, and SSSA Science Policy Office wants to help you rise to the challenge and be a successful advocate, science communicator, and researcher.
Science affects policy and policy affects science.
Scientific innovation is a critical factor in economic growth.  The federal government plays a major role in the national scientific enterprise.
You may receive grants from government agencies for research or small business.
You may be employed at a government research facility.
Your business may contract with the government to provide scientific or research services.
However, federal support for research and development (R&D) is decreasing.   Scientists need to understand the complex nature of policy to be an advocate for science.  If the science community is not involved, then the science component will be removed from the policy equation.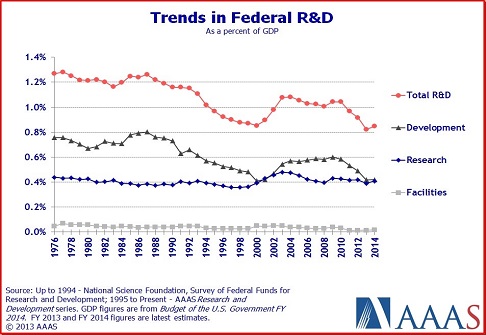 You will learn:
Basics on science policy, federal budget, and legislative process
Current politics that impact you
Your role in advocating for science
Methods for effective individual advocacy
What the Science Policy Office is doing for you
How you can get involved