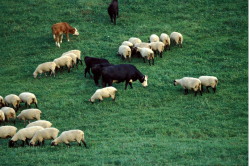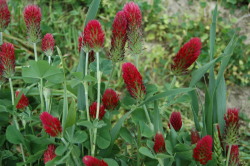 CSSA offers specialized Divisions of Interest, giving you the opportunity to develop focused peer networks and information resources. Via the divisions, members present papers at the Annual Meetings and participate in the business meetings. The divisions may also host listservs, web pages and newsletters. As a division member, you can also guide the division direction by participating in elections and serving through leadership opportunities.
Division C06 of CSSA focuses on the science of understanding and using forages, grazinglands, and related resources. Key topics include conservation and utilization in grazing systems, forage and grazing utilization, forage nutritive value and management, forage and grazing interactions with the environment, forage growth and development. The mission of Division C06 is to serve forage and grazingland ecosystem sciences by fostering communication among scientists and their clientele, facilitating professional development, and engaging contemporary issues. The division's efforts focus on scientific advancement, application of the ever-growing knowledge base, and providing guidance on wise use of forage-based resources.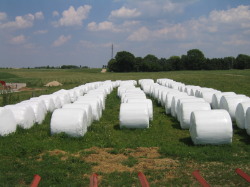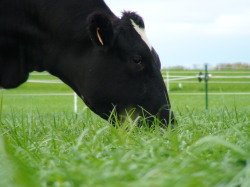 View the C6 Forage and Grazinglands Division Officers
Other Future Meetings of Interest:

Southern Pasture Forage Crop Improvement Conference, April 14-16, 2017. Fayeteville, Arkansas.
American Forage & Grassland Council, January 14-16, 2018. Louisville, KY. 
10th International Symposium of the Nutrition of Herbivores, Sept. 2-6, 2018. Clermont-Ferrand, France
ASA, CSSA 2018 Meeting, November 4-7, 2018. Baltimore, Maryland.
International Forage & Turf Breeding Conference, March 24-27, 2019. Lake Buena Vista, Florida
Joint XXIV International Grassland Congress (IGC) and International Rangeland Congress (IRC), October 25-30, 2020. Nairobi, Kenya
Robert F Barnes Graduate Education Awards
The Robert F Barnes Graduate Education Awards recognize graduate students who make outstanding paper presentations in the Forage and Grazinglands Division at the Crop Science Society of America (CSSA) annual meetings.  The awards acknowledge the career and vision of Dr. Robert F Barnes, who served as a USDA-ARS forage scientist and administrator from 1959 to 1986 before serving as ASA-CSSA-SSSA Executive Vice President from 1986 to 1999.   He served as emeritus EVP of ASA-CSSA-SSSA and co-editor of Forages, the leading book in the discipline.  Dr. Barnes passed away in 2013 and this competition continues as his contribution to forage science.  Competition will be open to all graduate students who chose to submit abstracts to the Division C-6 program and the CSSA annual meeting.  Score sheets may be viewed here.  Selection of award recipients is based on the quality of the oral presentation and the contribution of research to the Division C-6 fields of study.  Both Oral and Poster Presentations are judged.  The goal of the fund is to recognize, encourage, and attract new educators, scientists, and practitioners to the division and its areas of study.  Donate to the Robert F Barnes Graduate Education Fund here.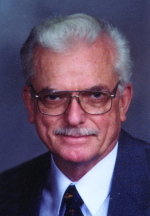 2017 Award Recipients for Oral Presentations: 
First Place - Samantha Glaze-Corcoran, University of Massachusetss Amherst
Second Place - Erick Rodrigo da Silva Santos, University of Florida
Third Place - David Jaramillo, University of Florida
2017 Award Recipients for Poster Presentations:
First Place - Tayler Denman, University of Georgia
Second Place - Anish Sapkota, Montana State University
Third Place - Jeremy M. Davidson, Kansas State University
Division C06 Annual Business Meeting Minutes 
2017 Minutes, Tampa, FL
Links of Interest